In April, 2023 we received a Preliminary Engineering Report, posted below:
---
At the Board meeting of March 16, 2022, the Board voted to approve this project and to fund Davido Consulting Group, Inc. (DCG) to perform preliminary work to move this project forward.
The below is a contract that our President, Zach Evans, and Treasurer, David Cuff, have signed to move forward with this project with DCG.
---
The below information about this project comes from our engineer at Davido Consulting Group, Inc. :
Removes the 1972-built Sandusky reservoir from service while retaining the co-located Sandy Bubbles well as a water source.

Places a new reservoir at the end of Even'Down Way, adjacent to our existing reservoir.

Adds about 1,400 feet of new pipe to pump water uphill from the Sandy Bubbles well, and then along most of Buckthorn and the lower part of Conniston Way. 

Inserts a Pressure Relief Vault (PRV) to manage system pressures.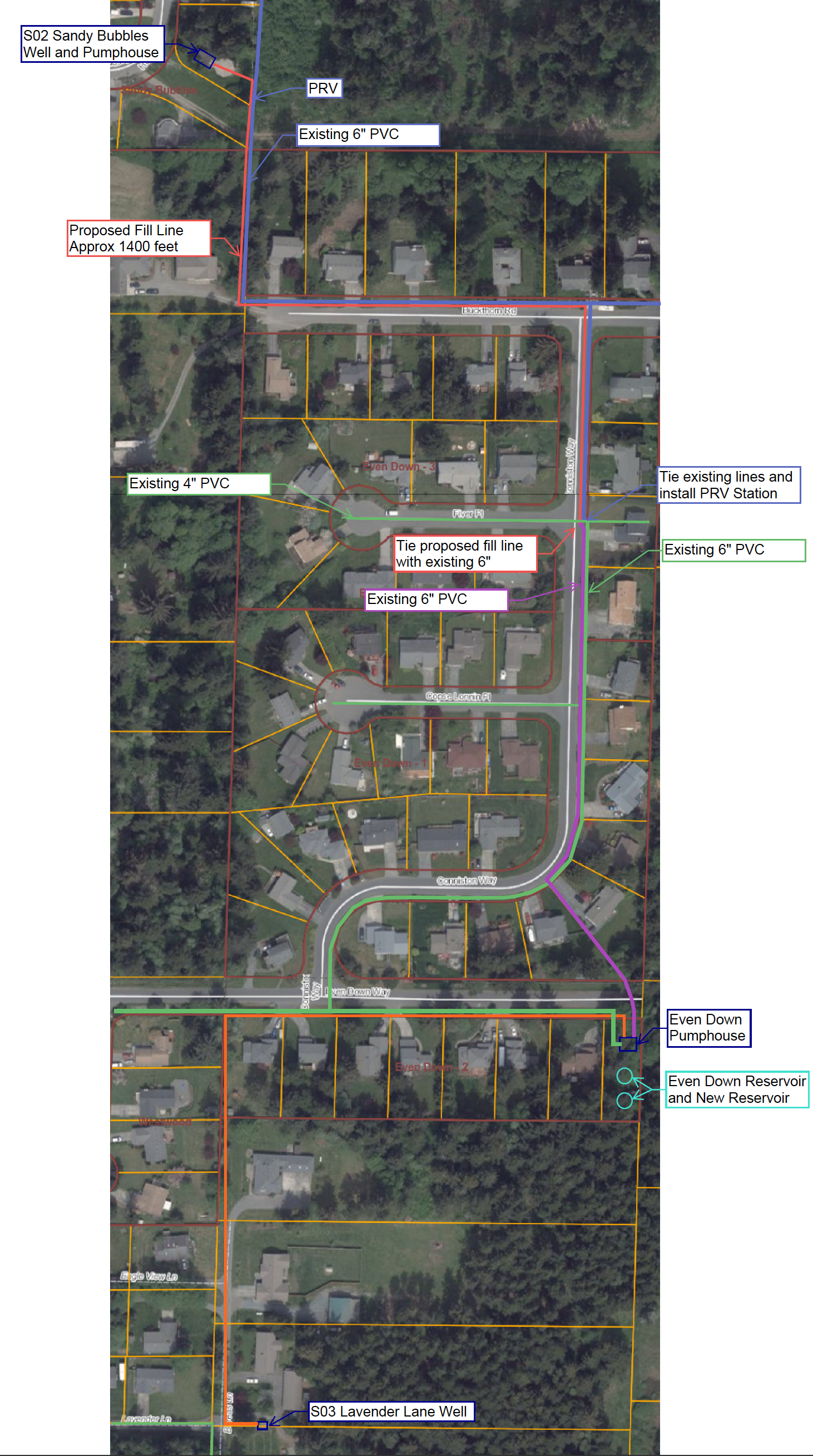 ---
---
Background Information
2018 tank inspections on Sandusky (#1) and Even'Down (#2) reservoirs:

Water System Components – Expected Useful Life (Years)"
Delineates concrete storage tanks as having an expected useful life of 50 years.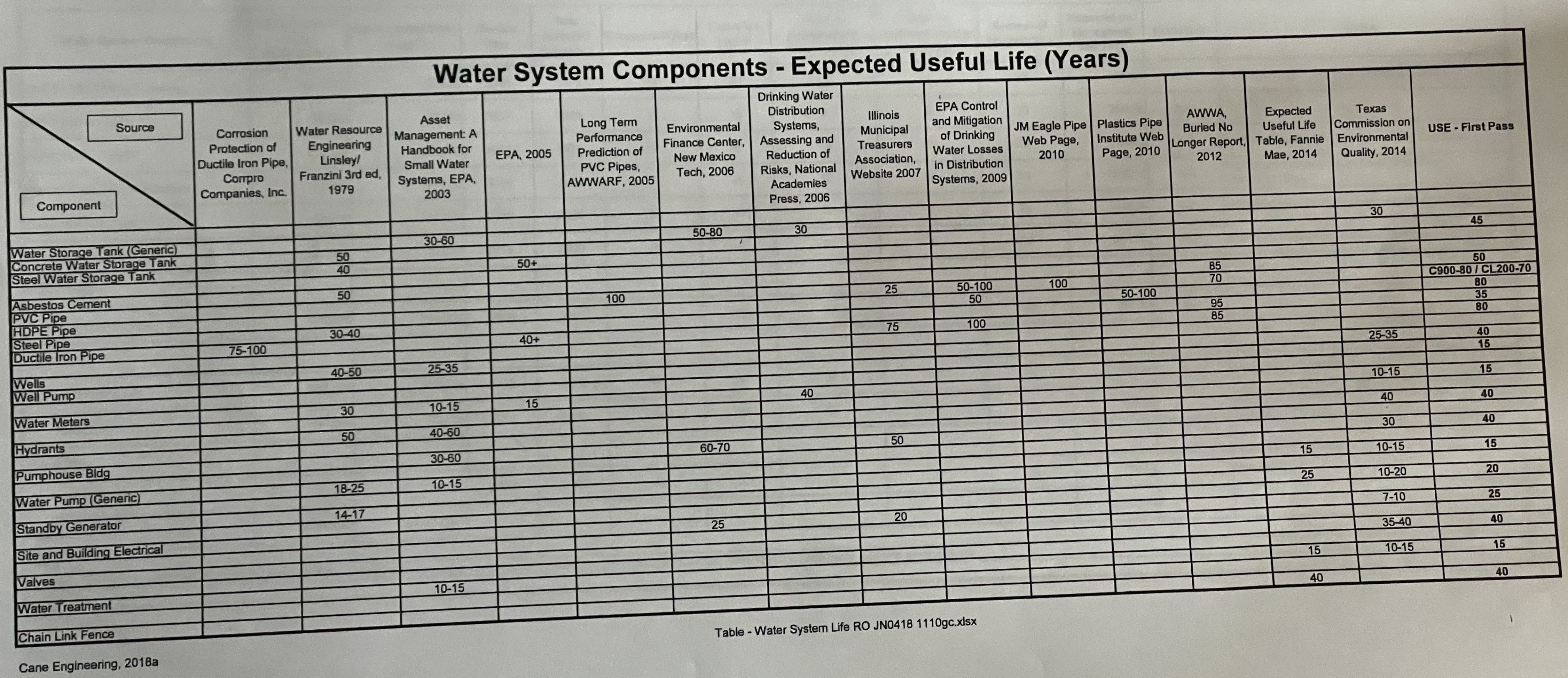 Right-click and open in a new tab to view this image full-size.
The below demonstrates previous plans to replace the Sandy Bubbles well at the top of the hill with a new well. This plan proved unfeasible as we were unable to obtain the needed easements from the property owners. A new well at the top of the hill, along with a new reservoir, would have eliminated the need to pump water uphill.