Water Rates: Effective January 01, 2023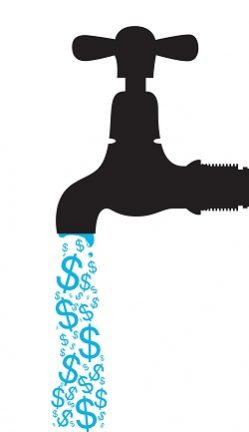 Base Rate: $140.00 for a bi-monthly period for the first 12,000 gallons.
The Base Rate covers:
WWWA supplying water service to your residence's meter.

WWWA's maintenance of the water system: our wells and pumps, our storage reservoirs and our 23,300 feet of piping.

Chemical supplies and testing of our water.

An allotment of 12,000 gallons of water for two months for each residence (whether used or not).
Overage Rates: 
12,0001 – 14,000 gallons: $.005 per Gallon

14,0001 – 16,000 gallons: $.010 per Gallon

16,0001 – 18,000 gallons: $.015 per Gallon

Over 18,000 gallons: $.020 per Gallon



Water Meters are read bi-monthly and billings cover approximately a two-month period. Water meters are read on the first Thursday of odd-numbered months plus-or-minus two days. Members can therefore expect some variation in the number of days being billed. Overage rates apply despite this known variable.
UNREAD WATER METER FEE: $300.
DUE DATE AND LATE PAYMENT PENALTY ARE ON THE FRONT OF THE BILL.
All water bills are payable within 30 days of billing.
---
---
These below example rates will be effective as of 01 January 2023.