King Water mails all water bills and includes a pre-addressed return envelope with each mailed water bill if you are NOT signed up for online bill paying. To sign up for online bill pay, follow this link: https://pay.waterbill.com/login-king-whidbey-west
All mailed bills will be sent to the registered WWWA member and NOT to renters.
A member may designate an established, professional management company to pay their water bill on their behalf by requesting that be done via the WWWA Board in writing to the WWWA Secretary. Use the "Member Authorization for Property Management Water Bill Payments" form (below) to do so if desired. 
---
Tenants or members who, for whatever reason, are unsure as to what money is owed for the their water bill can contact King Water via telephone and they will provide them that information.
The mailing address for water bill payments is:
WATER BILL PROCESSING
KING WATER COMPANY
P.O. BOX 915
COUPEVILLE, WA 98239

---
Water meter reading and billing occur every other month (bi-monthly). WWWA members will receive a water bill in the mail near the beginning of the following months: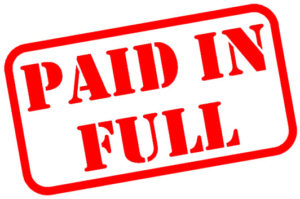 January (for November and December)
March (for January and February)
May (for March and April)
July (for May and June)
September (for July and August)
November (for September and October)
Water Meters are read bi-monthly and billings cover approximately a two-month period. Water meters are read on the first Thursday of odd-numbered months plus-or-minus two days. Members can therefore expect some variation in the number of days being billed. Overage rates apply despite this known variable.
---
Please make all checks payable to "Whidbey West Water System".
King Water is not currently set up to accept payments via a credit card or a website. However, you may be able to set up automatic payment using a bill paying service that makes payments via an Automated Clearing House (ACH) network.
All water bills are payable within 30 days of billing. 
Any returned checks for non-sufficient funds (NSF) will be charged a return fee per our rate schedule.
DUE DATE AND LATE PAYMENT PENALTY ARE ON THE FRONT OF THE BILL.
UNREAD WATER METER FEE: As per our rate schedule.
---